Our 7″ Keg collar pictured above for Old Firehouse Brewery in Williamsburg, Ohio placed on a 1/2 barrel keg.
What's the difference?  The obvious is size, and YES, size matters!  To be honest, there are several presses that can be used to print custom keg collars.  Let's face it, size does matter when keeping costs down.  But what is lost using a smaller custom keg collar?
The TTB is particular about the size of the font's used in the warning statements and if your warning statements are too small and hard to read, you may not get your approval.
We use a 10″ press ensuring we print all of our custom keg collars at 7″ wide.  This ensures maximum readability and ease of readability for the regulators and the end users at the restaurants, pubs and distribution centers.  Rest assured the 7″ keg collars fit comfortably in all standard keg sizes, including the narrow 1/6″ barrels.  With plenty of room to spare.
There are some kegs that will require a smaller keg collar.  IF you need a 6.5″ keg collar we have that option, just let us know when ordering.  We also have custom hexagon shaped die's that are 6.5″ x 5.75″ in size to fit smaller kegs if needed.
Pictured below is a 7″ keg collar placed on 1/6 Barrel with keg cap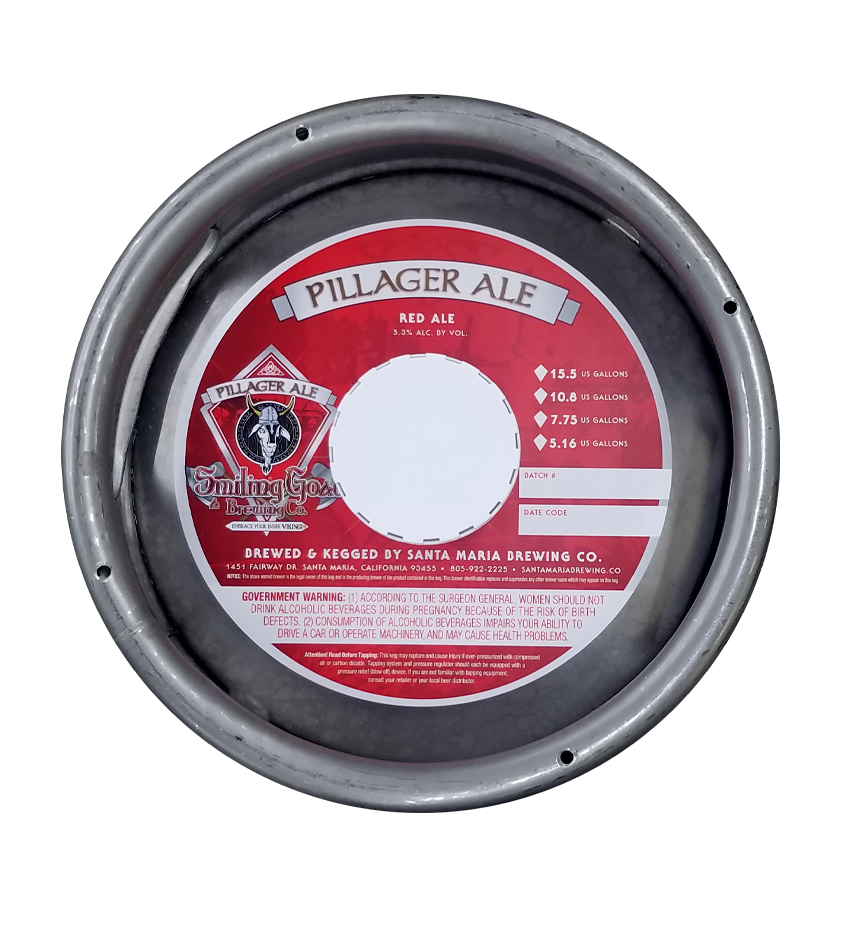 Cheers!